---
Not sure if Givling is for you? Check out Why I Givling and then decide.
When you do, make sure to mash that "Join & Play" button to Create Your Account (and please use my Invite code MP862580)!
Thanks!
---
Here are 5 FREE offers to boost you up that list and get you closer to your $50,000!
We will remember, the easiest way is to play every day because you get two (2) "Free Plays" which is awesome and will get you 100 Queue points per play and then 1000 Queue points for watching an ad after the game.
So far we are at 2200 Queue points a day for FREE!
But when I explained the Queue, I left out one MAJOR category!
CORPORATE PARTNERS
These are companies that have made a deal with Givling to give you Queue points in exchange for signing up with them for goods, services, or something else that we will get to in a minute.
---
Corporate Partner Points go towards BOTH Givling Green Points AND Orange Points



---
Givling Orange Points are the Queue points I am most focused on helping you with today!
First, always check Givling's Offers to make sure the information I am providing you is correct because partner offers and Queue Point amounts are subject to change at any time.
1. Champion Empowerment Institute
Register for a FREE account to earn 5,000 Queue Points and be sure to follow the FREE E-BOOK link to earn your Queue Points.
2. Setapp
Sign up for their free 7 day trial (no credit card needed) to earn 20,000 Queue Points.
3. Ibotta
You'll earn 20,000 Queue Points when you download the app through the link and complete an account registration.
That is 3 completely free ways to make 45,000 Queue Points!
These next two ways are free, but require you to have a bank account.
4. Drop
How does it work? Tap the link to download the Drop app on iOS or Android. Once downloaded, you must follow the registration process and LINK a card. Once you link a card, tap on the profile icon (upper left hand corner) of the Drop app and take a screenshot of the screen with your name. Send this screenshot to rewards@givling.com along with your Givling customer number to receive 25,000 Queue Points!
5. Spent App
Once you register and link a debit or credit card, send a screenshot & your customer number to rewards@givling.com to earn 25,000 Queue Points.
That is 2 more completely free ways to make 50,000 Queue Points!
Signing up for these 5 Free Queue Point offers will net you a total of 95,000 Queue Points! It's that easy!
A few last things before you go:
Please note: Givling is experiencing high traffic and your Queue Points may take up to 72 hours to appear in your account.
Make sure to follow the links that Givling provides and follow through with sending emails with screenshots as instructed!
Help be a part of the Force For Good! #FFG
---
Hopefully, this helps you understand the Giving Queue more and maybe I will see you funded soon!
---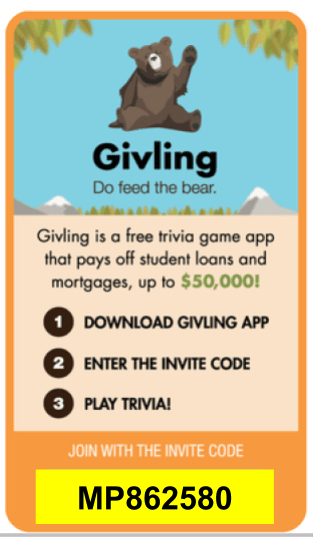 Once you download the app and while you are signing up, just enter my code MP862580 and help me help you help everyone!
---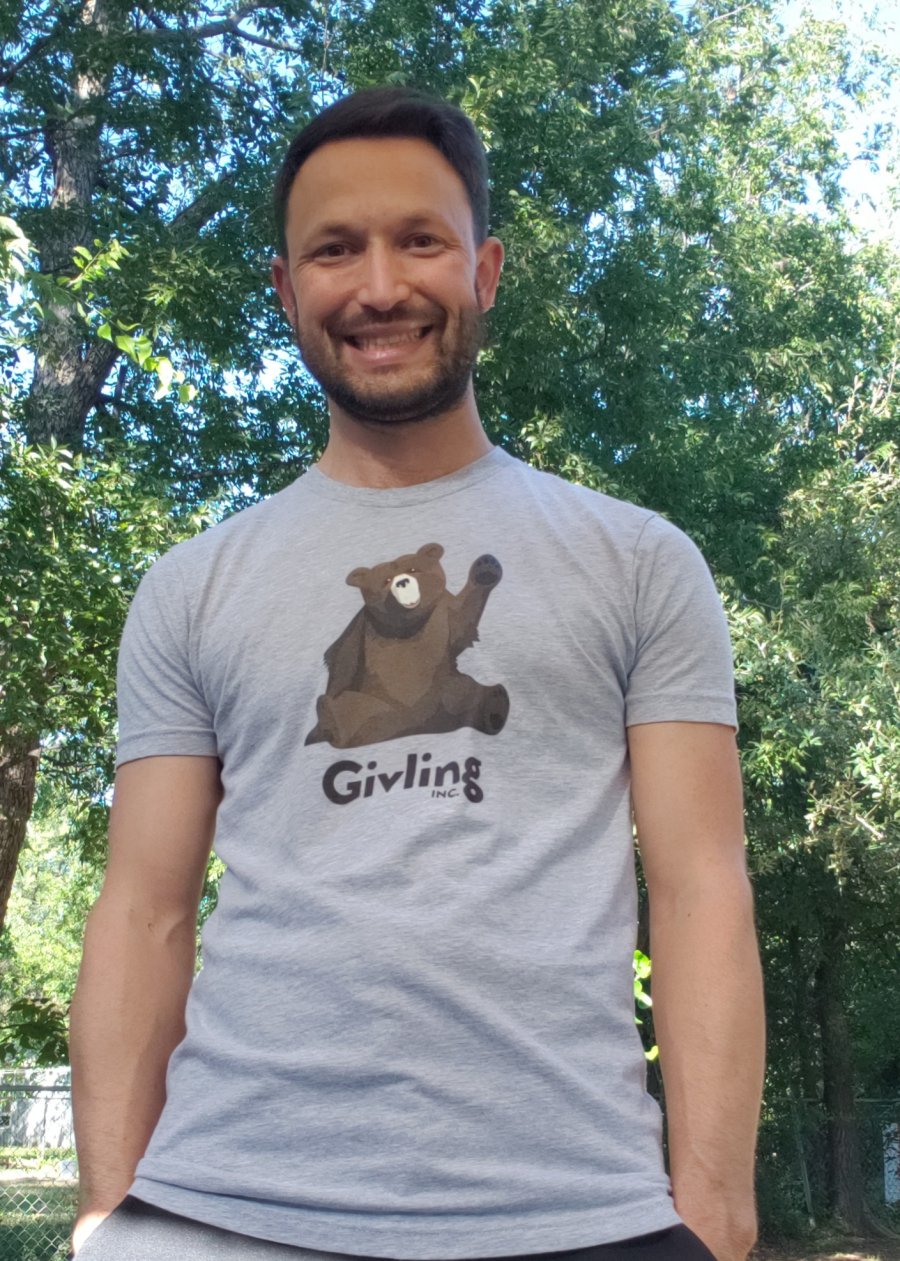 ---