This post originally appeared on my other blog that pays me, and you if you want, to post and commentators to comment @ https://steemit.com/@strangerarray.
If you are anything like me, and that is a big assumption, you may from time to time need some assistance with the conversion of cryptocurrencies.
---
---
Luckily, I found a site called Cryptonator that looks like a calculator.
And it is as simple to use as a calculator and can do simple crypto conversions for you.
As you can see from the image below I will input $1 USD and it results 0.00037437 BTC at the time of this image.
As the price changes, you can update and refresh and this will change the information in the output.
---
---
But don't stop there, Cryptonator does all sorts of crypto conversions!
Here you can see a BTC to ETH:
---
---
---
Cryptonator also does the following inputs and outputs:
Fiat Money
US Dollar (USD)
Euro (EUR)
Ruble (RUR
British Pound Sterling (GBP)
Popular Currencies
Bitcoin (BTC)
Litecoin (LTC)
Dogecoin (DOGE)
Ethereum (ETH)
And More
So many your head will spin and you should just go there and see if your favorite crypto is listed!
If the crypto you prefer is not listed, it takes a little more math, but the calculator will probably cut down some of your efforts.
---
I know this is helpful for me because of the need to keep track of gains and losses in trading.
Being able to easily convert cryptocurrencies into a common understandable unit (for me USD) helps me make a decision whether I am selling or buying at a good price or not.
---
I think this is a wonderful and interesting time to be alive.
What do you think?
---
The future together is bright.
Join me.
---
As a reader of this blog you assume all risk related to the use of any information on this site. I am providing this information "as is," and disclaim any and all warranties, whether expressed or implied, including (and without limitation to) any implied warranties of merchantability or fitness for any particular purpose. In no event will I, or anyone associated with this site be liable to you or to any third party for any direct, indirect, accidental, incidental, consequential, special or exemplary damages, or financial loss, injury or death resulting from any use or misuse of this data. You should NEVER use any information on this, or any other site to make decisions that can result in damage to property, financial loss, injury or loss of life.
---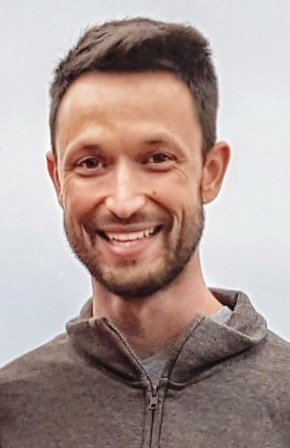 ---
Created by Michael Paine
Follow me @strangerarray and donate because you can convert your mine into my money, if you want.
---
See the latest adventures and creations from my wife Sarah on steemit! Coming Soon!
Also Check Out Some of My Previous Post:
---
If you use my Credible Referral link, you can get a cash bonus if you take out a loan.
It can be a Personal Loan or a loan to consolidate Student Loans.
Either way, if you use my link, it can be a "win-win" for us both by saving us money on interest and getting a little bit of money now!