This post originally appeared on my other blog that pays me, and you if you want, to post and commentators to comment @ https://steemit.com/@strangerarray.
I had no idea at the time that this concert would be a metaphor for our marriage.
---
---
But before we get to that, let me back up a bit…
The moment she told me that she liked classic rock I became a big fan of it.
Or at least that is what I said.
You might call it a "half-truth".
The thing is, I wasn't exactly sure I know what classic rock was…
I mean sure, I had heard a few songs before.
Once or twice.
Or a thousand times when I played Guitar Hero.
However, I wasn't exactly like I had my radio presets to the Classic Rock station.
Nope, I had and have an eclectic taste in music that ranges all over the board.
---
At this point in histroy CD's were still a thing people used.
I know, right, I feel old just reading that.
And my car was new enough to have a built in disc player.
They used to just have casset tape decks.
With my new love, and love of classic rock, I had to do something fast.
I didn't want my "half-truth" to become false.
Digging deep within the recesses of my brain, I remembered that my dad had a CD copy of Early Days & Latter Days: The Best of Led Zeppelin, Volumes One and Two and Vault: Def Leppard Greatest Hits (1980–1995).
So I took them.
And maybe gave them back later?
In life a million things happen that at the time seem normal or okay.
It wasn't wrong I told her I liked classic rock.
I had to in order that she would like me.
---
---
Before we got to that point, I had long ago (sometime in Middle school) had been given an assignment to listen to the local Classical radio station.
That was when I found WRR Classical 101.1 FM on the DFW radio dial.
Although this was not my first exposure to classical music, that would be from cartoons.
And then fireworks displays set to classical music and also the Nutcracker Ballet among others.
The finding of the radio station would shape my tastes in music for years to come.
Of course Tchaikovsky was much loved (see from above), but also I came to appreciate other well known composers, such as the likes Vivaldi, Mozart, Wagner.
We even had a piece by Bach played at our wedding as my bride walked down the aisle.
---
Bach-Air on G String
---
Then I dabbled with Dvořák and Stravinsky.
Eventually I came around to appreciation of Baroque composers and grew fond of the chance to go to the symphony.
The first time I was able to was with Sarah.
I forget what concert we attended, but it was at the Meyerson Symphony Center in Dallas with the Dallas Symphony Orchestra (DSO).
---
---
We have been to only a few performances but have enjoyed them immensely.
We even had the privilege of being guests with my in-laws to a Wichita Symphony Orchestra in Kansas.
---
---
And although it was a hybrid concert performance, one of the most memorable and enjoyable experiences was going to Led Zepplin Cover Symphony performance by the DSO for Sarah's Birthday.
This concert would be the great mix of our musical interests at the time that would later become a metaphor for our marriage.
---
I think this is a wonderful and interesting time to be alive.
What do you think?
---
The future together is bright.
Join me.
---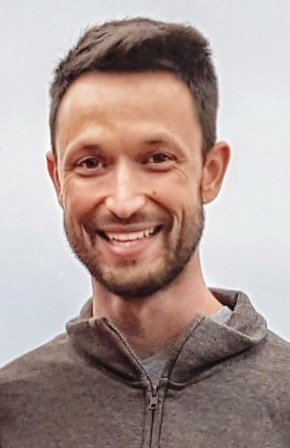 ---
Created by Michael Paine
Follow me @strangerarray and donate because…
---
See the latest adventures and creations from my wife Sarah on steemit!
Also Check Out Some of My Previous Post:
---
If you use my Credible Referral link, you can get a cash bonus if you take out a loan.
---
As a reader of this blog you assume all risk related to the use of any information on this site. I am providing this information "as is," and disclaim any and all warranties, whether expressed or implied, including (and without limitation to) any implied warranties of merchantability or fitness for any particular purpose. In no event will I, or anyone associated with this site be liable to you or to any third party for any direct, indirect, accidental, incidental, consequential, special or exemplary damages, or financial loss, injury or death resulting from any use or misuse of this data. You should NEVER use any information on this, or any other site to make decisions that can result in damage to property, financial loss, injury or loss of life.