This post originally appeared on steemit.
---
---
"You have been weighed and found wanting," the judge concluded and struck her gavel signaling the end of the trial.
"But your honor," Yuri Petrov protested as he stood up from his chair, "your honor please, you didn't let me…"
"Take him away!"
The bailiff took a hold of the back of Petrov's right arm and escorted the handcuffed prisoner to the side door of the courtroom.
Judge Katherine D. Ginsburg arose from her place at the bench and exited the courtroom heading to her private chambers.
Upon entering, Judge Ginsburg noticed a man sitting in one of the antique wingback chairs that faced her desk. Without hesitation, the judge walked around to her side of the desk and took a seat.
"Katy, how are you?" the man warmly greeted her. Ivan Vasilchikov was on the plus side of being middle aged, yet was in great physical shape. He wore a custom tailored charcoal gray suit that fit him like a second skin and the touch of gray in his otherwise black hair looked like an advertisement for men's hair coloring product.
Judge Ginsburg wasn't into small talk and wasted no time with her curt reply, "Ivan, your payment please."
Ivan, who usually wouldn't be uncomfortable after a life of dealing with hardened thugs, squirmed in his seat and adjusted his tie slightly. "Katy, Katy, it is always business with you, relax once in awhile. Look, if we have to talk shop, I've got another case I want to present to you."
"Your payment first," Katherine pressed.
"Fine. Fine. Always with the money, but what about power? Don't you have any other ambitions Katy?"
In an act out of character, Judge Ginsburg paused a brief moment and lowered her eyes and head as her cheeks flushed slightly pink. However she quickly recomposed herself and answered firmly, "Mr. Vasilchikov my ambitions are my own affair and I will see to them in good time."
"Well, when you are ready, the invitation is open," Ivan smiled wryly. "As for your payment, we agreed to 500 XMR, no?"
"Right, you still have my deposit address on file, correct?"
"Yes ma'am," Ivan replied as he withdrew his stylus and used it on his phone to open up his wallet app. He clicked a few more times before he looked up saying, "You should be receiving your confirmation shortly."
A notification sounded on Ginsburg's phone as the message of funds received showed in a pop up.
"Very well," Ivan stood up from his seat, "Will that be all then Katy?"
Katherine nodded in the affirmative, "Yes, Mr. Vasilchikov that will be all. You may see yourself out."
Without another word Ivan swiftly left the private office as quietly as he came in.
---
---
This vignette was inspired by my morning study from which the introductory quote was obtained.
The Latin phrase "Vendere jura potest, emerat ille prius" is used as an explanation for verse 16 from Proverbs chapter 18 which reads:
"A gift opens doors for a man
and brings him before the great."
Matthew Henry's commentary on the verse discusses "of what great force gifts (that is, bribes) are" and that "a man's gift, if he be in prison, may procure his enlargement; there are courtiers, who, if they use their interest even for oppressed innocency, expect to receive a gratuity for it".
The commentary continues as it discusses to what ends bribes maybe be used to obtain positions of power. "Towards his preferment. It will bring him to sit among great men, in honour and power. See how corrupt the world is when men's gifts will not do, though ever so great; nay, will gain that for them which they are unworthy of and unfit for; and no wonder that those take bribes in their offices who gave bribes for them".
The lesson being that anyone who would be willing to bribe their way into a position of power is sure to be willing to take a bribe once they are there. This is not a far stretch from quid pro quo behavior and other slights of justice.
As I part, I leave you with this admonition:
"Enter through the narrow gate. For the gate is wide and the road is broad that leads to destruction, and there are many who go through it. How narrow is the gate and difficult the road that leads to life, and few find it."
May you continue your search.
---
Stay tuned.
Stay interesting.
Stay Strange.
---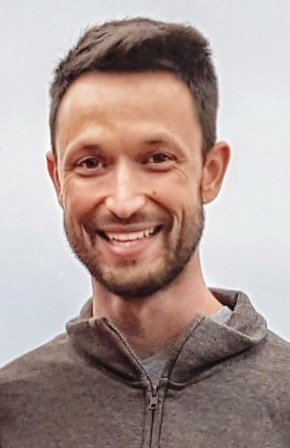 ---
Created by Michael Paine
---
---
Don't Forget To Check Out My Last Post:
"Life may be materially more comfortable, but it's all just one giant, atemporal, cyclic process" -Venkatesh Rao