This post originally appeared on my other blog that pays me, and you if you want, to post and to comment @ https://steemit.com/@strangerarray.
I am always hopeful that there will be something there.
---
---
Some people call this being optomistic.
I hope for an unexpected package on the front door step.
For a surprise letter in the mail.
For a little bit of water left in my drinking cup.
Nope… drank it all already.
But why am I so hopeful?
Ten times out of ten there is nothing ever there.
Eventually, it would be reasonable to assume that there is nothing there and to not get my hopes up.
---
---
And don't get me wrong. I'm not disappointed when there isn't anything. Instead, it is the reverse. I hope well… maybe next time…
Why? Why! Why?!
I'm not entirely sure myself.
I like to view my life as an adventure. And as part of that adventure, I am imagining all the possibilities for good things to happen. I expect good things to happen.
Even when there are bad things.
But I hope against hope.
I have a fearless desire for something unexpected to happen.
Through all the ordinary and routine things in life, I am looking out for novelty.
Perhaps it's that desire for the new that excites me.
Or maybe it is just that I want something worth writing about…
I don't know.
The ordinary is everywhere. The extra ordinary, now that you have to search for!
You have to have eyes that see it. Ears that hear it. A mind that accepts that it could exist. A heart to long for it. In a world full of bad news and negative reviews, there must be something more…
We see the images.
We have the dreams.
We make the memories.
We hope for more.
---
Stay tuned.
Stay interesting.
Stay Strange.
---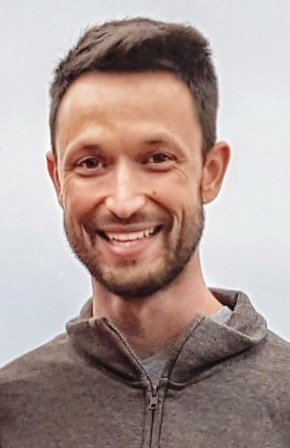 ---
Created by Michael Paine
Follow me @strangerarray and donate because I have hope you will!
---
---
See the latest adventures and creations from my wife Sarah on steemit!
Also Check Out Some of My Other Posts:
---
---
---
---
Do you want to take out a loan to consolidate debt?
If you use my Credible Referral link, you can get a special offer if you take out a loan.