This post originally appeared on my other blog that pays me, and you if you want, to post and to comment @ https://steemit.com/@strangerarray.
If you don't have time to do it right the first time, well… I don't know… relax.
---
---
Outro of All Natural: Being 100% You
– featuring @sarahpaine and @strangerarray
This is the conclusion to our little time together.
The thing about All Natural: Being 100% You, is that we were going to write it, but never exactly finished it.
The first few chapters were in mostly finished form.
But these last few I have written on the fly.
They are probably pretty rough.
Maybe, just maybe, but probably not, I may go back and clean them up a bit and make a complete PDF or e-book of them like I did for my first book Conspire To Inspire.
I say all that to say this, I am not sure what to put here in the outro that was set aside for closing thoughts.
---
---
Therefore, let's recap in reverse what we talked about in All Natural: Being 100% You:
---
In Playing Alone: Finding Individual Activities And Hobbies we again emphasized why we believe that building margin into your life is highly important.
Making room for not always rushing allows space for leisure and that is a good thing. We looked at ways to find activities to put "play" back into your schedule and challenge you to discover what moves you.
---
In Avoiding Burn Out we let the title speak for itself. The point being that most all of us have been there, but what to do to avoid it in the first place?
In this chapter we will looked at how to stop being a superhero (+) and/or a martyr ( – ). We encouraged you to make this part of your life and to say "No" to people you love and care about when it is not good for you.
---
In Establishing Your Currency we discused rethinking value. We remember that there is more to life than living paycheck to paycheck and discover why perusing alternative currencies will help you to be All Natural. Ultimately, we hope you find something of value worth trading with others to build up other's lives above your own.
---
In What's Good For Others Might Be Killing You we showed you why you are unique and should not try to live your life as someone else. Having mentors and role-models is a great practice. But when the rubber hits the road, you are responsible for your own life and its outcomes.
We proposed a way to define success in your own terms. Other people may want to be millionaires, but do you? Do you have to own a house and have two cars and children? We explore alternative goal setting and living outside the norm. Lastly we encouraged you to live beyond the "American Dream".
---
Finally, that brings us full circle to the Introduction to All Natural: Being 100% You.
This gives the starting point and context for the journey and a guide to why we did this project.
At the end of the day, we hope that you will find value in being truly All Natural!
Thanks!
---
Stay tuned.
Stay interesting.
Stay Strange.
---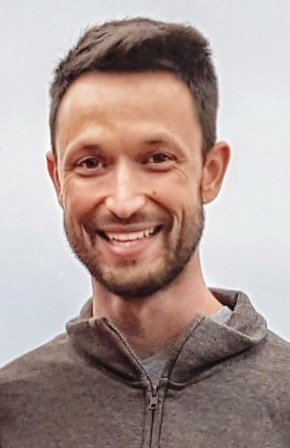 ---
Created by Michael Paine
Follow me @strangerarray and donate because life is honey badger don't care!
---
---
See the latest adventures and creations from Sarah on steemit!
---
Also Check Out My Latest Post: